You're not just buying a Backpack, you 're buying new adventures. CHOOSE YOUR SIZE AND YOU 'RE READY !
Do you hate seeing your dog's big, sad eyes when you go on an adventure and your dog can't come with you?  

No dog should feel anxious or limited by age or mobility!
The design of the  Dog Back Bag is based on years of research and feedback from loyal customers.   With additional storage, cushioning and ventilation, the  Dog Backpack is built for hiking, cycling and hiking. So you never have to leave your best friend behind! It  's perfect for dogs with separation anxiety, elderly dogs, injured dogs, or just puppies who want to come along!
Bring your fur baby with you!

Safe, secure and comfortable

Fits almost all sizes and breeds

Ventilation to keep the dog cool

Rated #1 dog carrier backpack
COMFORT FOR YOU & YOUR PETS
Designed for your dog to have unrestricted visibility and participation, and can join in on all the fun! Features a thick inner padding and is made of extremely breathable fabric to keep your dog cool.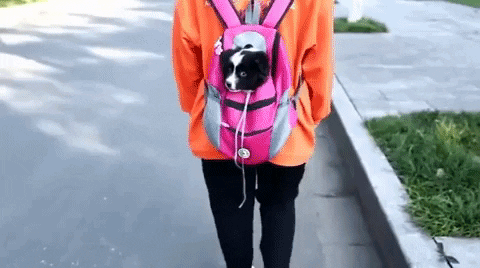 SAFETY, SAFETY, VENTILATION
Two side strap pockets allow you to store snacks & toys and adjust for the perfect fit. The crossbody strap minimizes any erratic movements to keep your valuables cozy, even when you're on the go.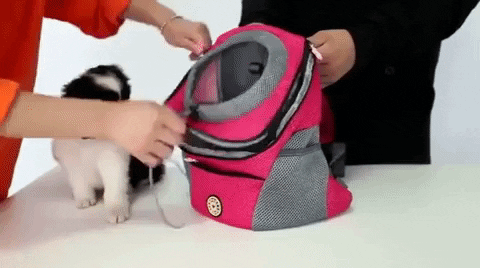 CUSTOMER REVIEW
Emil Tippery
 My dog weighs 4,200g and I took the size S, it fits perfectly. I am satisfied with the purchase
Myrle Schwalen
The bottom is quite dense. pinker than red, but beautiful. Good quality
Sybil Deruyter
The size corresponds to the grid size. Ordered size S, and it was sent. The bottom of the backpack is thickened. The 4.5 kg toy terrier fits comfortably when seated, i.e. turned away.
Trevor Overturf
great backpack and very comfortable) the dog is fun! size for 6kg M is just right! The bottom is tight, the locks are great!
Shantae Staller
very good quality. good material, nice seams and good finishing. Durability and reliability
Melany Hilbner
The backpack looks nice and good. Size depends a lot on the breed and size of the animal.